To make our rich Marinara, Puttanesca and Tomato Vodka sauces, we add vine-ripened plum tomatoes, extra virgin olive oil and the best fresh ingredients to our kettles then simmer for up to four hours before jarring. Allowing that kind of cooking time ensures the oil emulsifies and all the flavors of the ingredients have married to perfection.
Our fragrant Pesto sauce is made with hand picked basil, pine nuts, Parmesan and Pecorino, fresh garlic, lemon, and first cold-press extra virgin olive oil.
We use only the finest aged cheese and hormone-free whole milk and cream to make our rich and creamy Alfredo.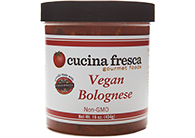 Made with Field Roast Meatloaf, California vine-ripened tomatoes, extra virgin olive oil, fresh carrots and celery, white wine, fresh garlic, herbs and spices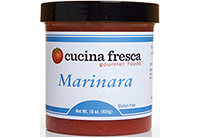 Made with extra virgin olive oil, fresh hand picked organic basil, fresh onions, fresh garlic and organic oregano for a simple and satisfying sauce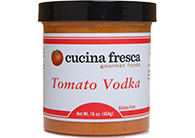 Fresh cream, basil and vodka bring bright sophistication to this rich, creamy sauce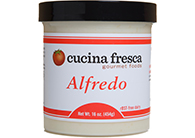 Fresh cream, whole creamery butter, and imported Parmesan cheese blended together for a smooth and rich cream sauce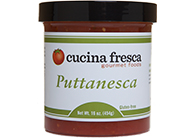 A rustic sauce hailing originally from Naples, made from Kalamata olives, capers, and a touch of red pepper and anchovy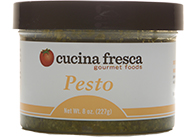 Fresh picked basil, fresh garlic, extra virgin olive oil, pine nuts, and imported Parmesan and Romano cheeses make for a succulent, robust pesto